Tia Flow is in town and she's here to stay, except this time she isn't taking anyone by surprise—-she's stepped into the tech world and can be easily tracked through a smartphone app.

Feminine care is on the rise and growing, according to a 2015 report released by Technavio, there will be a five percent increase in the market from 2015-2019.
The overview: There are more than 20 period apps readily available for download. Many are free to download, but as it turns out there are few that cost anywhere between $1.99-$10.99.
Depending on the app you select, you'll be able to not only predict or track your menstrual cycle but also log any mood or symptoms you might feel. A few apps even offered an online community where you can connect with other women going through their time of the month right along with you. All of these apps serve as a large resource for all your questions about sexual health, questions you might be too embarrassed to have in your Google search history.  Both the Life and Period Diary app are just two free options of out of many that will track your period.

Tia Flow isn't just leaving stains on your delicates, she's been the talk of the globe actually. Women in the UK are "free bleeding" to protest the tampon tax. Women in India are #happytobleed to protest menstrual taboos that ban them from temples while menstruating. There's a wireless featured menstrual cup, high tech panties, a growing trend for reusable cloth pads and more.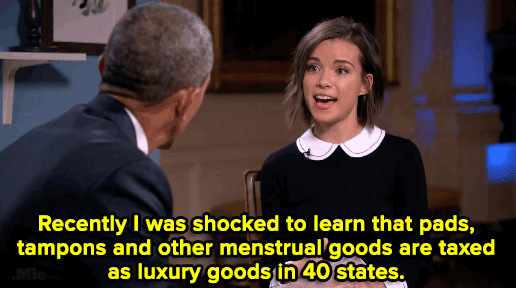 Women's health and feminine care are getting noticed. Women want more options and convenience while taking the taboo away from periods at the same time.

But there's something missing from these strides in period technology—the people who need these resources the most: communities of color-Black and Latinas. Both groups could benefit from the type of information a period app and other period technologies can offer, but with the cost, it just isn't easily available to them. Period apps allow us to easily track our periods, and more importantly a missed period. Knowing sooner of the possibility of pregnancy can serve as a huge benefit.

Black and Latina women have "higher rates of HIV and other sexually transmitted infections as well as unintended pregnancies" according to a publication released by Advocates for Youth. The cost of the service could leave out a large group of women who aren't able to afford the cost or those who don't have access to resources about getting proper health insurance.
Teen pregnancy rates have fallen overall, but are still high for both Black and Latina women. According to report by the Centers for Disease Control and Prevention,  "in 2014, the teen birth rate remained approximately twice as high for Hispanic and black teens compared with white teens," these findings showcase the need to market products toward these demographics.
Money talks. It's a shame these period-inspired companies are ignoring two large markets with a powerful buying power.

How can these companies fix their product reach? Well, let's start by marketing towards Latinas, Black, and multicultural women. These large consumer groups view their purchases differently than other groups. If companies invested a bit more in expanding their marketing reach to include people of color, their profits and well-intentioned period tech can reach another level of civic good and….of course, profits.
So, which period apps or tech-enabled products do you use? And, find them affordable?
---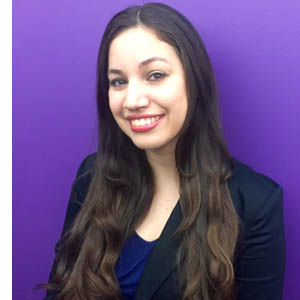 Veronica Taylor 
Contributing Writer