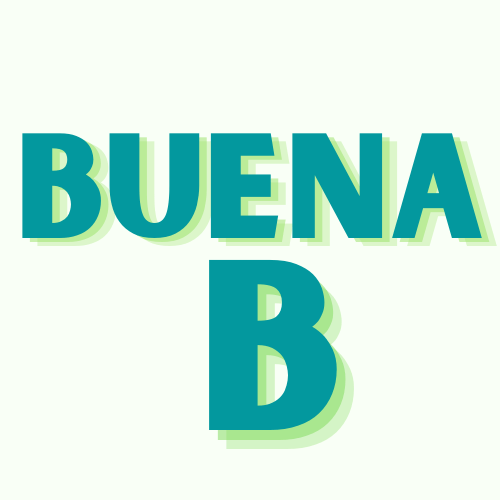 Nature belongs to all of us, and therefore we are all responsible for its health and longevity. There are many ways to make a difference in the environment, from reusable shopping bags to voting for lawmakers who are dedicated to making changes for the earth. Every little bit counts, and we should all be on board.
It is easier for us to get on board with protecting the environment and embracing nature when we see other Latinxs doing it. When we learn the simple steps on how to be more eco-friendly, and are taught about the larger issues that have to be dismantled and solved. Luckily, there are several Latinx advocates with Instagram accounts that feature Latinxs loving nature, spending time in it, and advocating for it. Each will teach you more about how to love the planet you live on. Learn more about these Latinx advocates for nature and the environment through their Instagram accounts, and of course, pass on the knowledge to others.
Ver esta publicación en Instagram
With over 40,000 followers, Latino Outdoors is a non-profit organization that is all about "connecting cultura and community with the outdoors." You'll see plenty of other Latinos hiking and biking in, and generally enjoying nature, while also learning about things like migration stories (a project with the National Audubon Society) and an Earth Day (socially-distanced) Neighborhood Cleanup.
Ver esta publicación en Instagram

Karen Ramos is the Oaxaqueña/Indígena/ÑuuSavii behind the Nature Chola Instagram account. Over 50,000 follow Karen as she shares posts about the outdoors, "hood sustainability," justice, and more. You'll see beautiful photos of adventures outside, along with stories about topics like holding "space for other marginalized groups" (in this case, Asians) , voting for the outdoors, continuing the Black Lives Matter conversation, and diversity in sustainability.
Ver esta publicación en Instagram

"An environmental educator who loves (un)learning," is how Isaias Hernandez describes himself on his popular (92.6k followers) Instagram account, Queer Brown Vegan. "Environmental justice, veganism, and zero-waste" are the focuses of the IG, and you'll follow Isaias as he forages for morel mushrooms outdoors, learn about how corporations make money off of the LGBTQIA community through rainbow washing, how vaccination is more about climate justice and less about veganism, and more. You can also head over to the Queer Brown Vegan website for more information, including educational content.
Another Latinx who cares about nature is Cindy Villaseñor. The Garden Educator and consultant is the creator behind Cero Waste Cindy. She lets Latinas, and everywhere else into her world of plant-based eating, gardening, camping, plants, and living a low-waste lifestyle. Cindy, a Latinx advocate for a eco-conscious lifestyle will show you how to live a similar life, like how to use a compost tumbler, ways to reuse food jars, and BIPOC low-waste and sustainable brands to know about.
Ver esta publicación en Instagram
Ver esta publicación en Instagram
Ver esta publicación en Instagram
Latinas are flower children too! A big part of that hippie lifestyle is caring about the planet. Sally of the Instagram account Call Me Flower Child is a Mexican-Salvadoran, who is "a conscious and mindful closet advocate," and believes in "park access for all." You'll find her out thrifting for fashion, showing her nephew how fulfilling it is to spend time outside in nature, filling her home with plants, and encouraging everyone to think of Earth Day as a daily occurrence.
Ver esta publicación en Instagram
It's important that large non-profit organizations have special initiatives that reach out to BIPOC communities, including them in both the conversation and the solution to whatever issues need fixing. Another step is to create unique Instagram accounts, like The Nature Conservancy did with their @tnclatinoamerica IG. The focus on it is Latin America, with all content being created in Spanish. You get to meet other Latinx advocates who are making moves in protecting the environment, while also seeing stunning photos of the Indigenous land and animals that need our help.
Ver esta publicación en Instagram
Another Spanish-language nature-loving Instagram account to check out is Bioguia. A whopping 1.4 million people follow the IG space, which mentions that it has spent over a decade "inspiring change." You will be inspired by posts that share natural beauty tips, "si se puede" quotes, IG lives with eco experts, yummy vegan recipes, and graphics showing things like why we need to protect bees.
---
Enjoy This Article? Help Power Up Our Work. Sign up for our 'BoldLatina News' or Invest In Our Future Become A 'BoldLatina Collective' Member
---