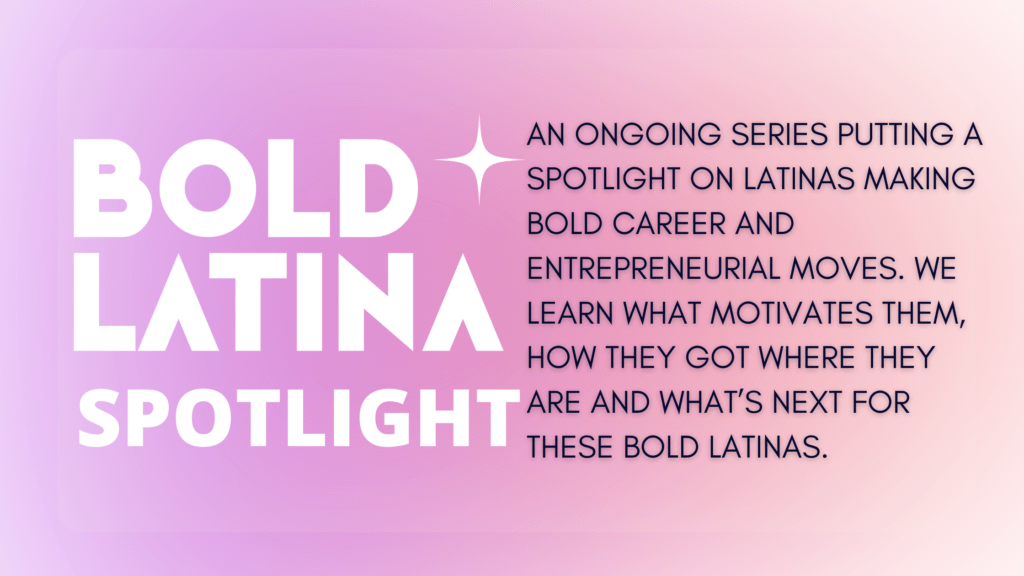 Her photography project paying homage to the Brown Berets and Black Panthers went viral. The Black and Brown unity message in the photo spoke of our history, current events today and most importantly recognized Black, Latina/x and other women of color on the frontlines of resistance. Jacqueline Ayala, a Latina photographer, hit a chord with all of us with her imagery. We set out to learn about the Colombian-American photographer, who goes by Photo By Ayala to only uncover her other powerful images of resistance.
Jacqueline was born and raised in KCMO (Kansas City, MO) and is a proud daughter of immigrants. Classically trained and having graduated with a BA in photography, her focus is on uplifting women of color through empowering imagery. 
BoldLatina: What sparked your passion for photography? What is a distinct moment from your journey that reminds you to never give up?
Jacqueline: Music was my first real passion and really helped pave the way for sparking my overall interest for the arts. When it came to photography I've always had an interest but did not have the tools or opportunity to explore it properly until I was about to graduate high school. It was around that time when I took my very first intro to Photography class and it changed my life. It opened my mind to new possibilities and a whole new career path that I just fell in love with.
A distinct moment from my journey that reminds me to never give up was my very first day of college. I was enrolled in the photography program, supporting myself through art school, and at the time did not own a camera. When I sat through my photography classes and saw the majority of my peers with new expensive cameras I remember feeling so unprepared and discouraged. But quitting was not an option and the very next day I took money out of my savings and went to a local pawn shop to purchase my first film camera. That camera got me through art school and was the best purchase I ever made.
BoldLatina: What challenges have you faced as a Latina in the photography world? How did you overcome these challenges as a Latina photographer?
Jacqueline: Finding a mentor and the right photo guidance have been some of the biggest challenges I have faced as a Latina in the photography world. Coming across first generation Latinas or women of color in the photo industry does not happen very often, at least in my experience. This is another big reason why I wanted to pursue photography because personally I felt like the industry lacked representation for women of color. To overcome these challenges I've made it a goal to reach out to women of color photographers and creatives who I look up to and really try to create a space for other women of color when it comes to my personal projects.
BoldLatina: What tips can you provide our audience if they want to pursue a career in photography? In your eyes, what do you see the future of photography to be?
Jacqueline: My biggest tip to anyone who wants to pursue a career in photography is to remember that this career is a never-ending journey that teaches you a lot about yourself. It's also an expensive investment and a constant hustle that teaches you how to become a small business owner, it just comes with the job. Some last final tips – Never stop learning, make time to create for yourself, experiment, try something new, be thankful of people and opportunities that allow you to grow, and ultimately have fun with it.
In my eyes photography will always be a timeless art, just like music. I think it will continue to impact and inspire us in the future like it does now. I'm hopeful that film photography will never die but am so curious to see how photography's technology will improve and. change in the future.
BoldLatina: What is your favorite style of photography? Is there a hidden meaning behind your work?
Jacqueline: I have a few favorite styles of photography, but my top favorites are fashion, beauty, and documentary.
There are no hidden meanings behind my work but I am intentional with my concepts and always aim to uplift and empower women of color any chance I get.
BoldLatina: Out of all the projects you've worked on, which ones are you most proud of & why?
Jacqueline: Out of all the projects I have worked on I am most proud of my two latest bodies of work:
"Black and Brown Unity" Series, a series created to respectfully pay homage to the solidarity between the Brown Berets and Black Panthers in the movement. To honor their legacy, to honor their work, and to show the beauty of black and brown unity, strength, power, and love.

"No More Stolen Sisters" Series, is a dedication piece and a series created to stand in solidarity with my Indigenous sisters. To raise awareness to all the missing and murdered Indigenous Women, Girls, and 2-Spirit People.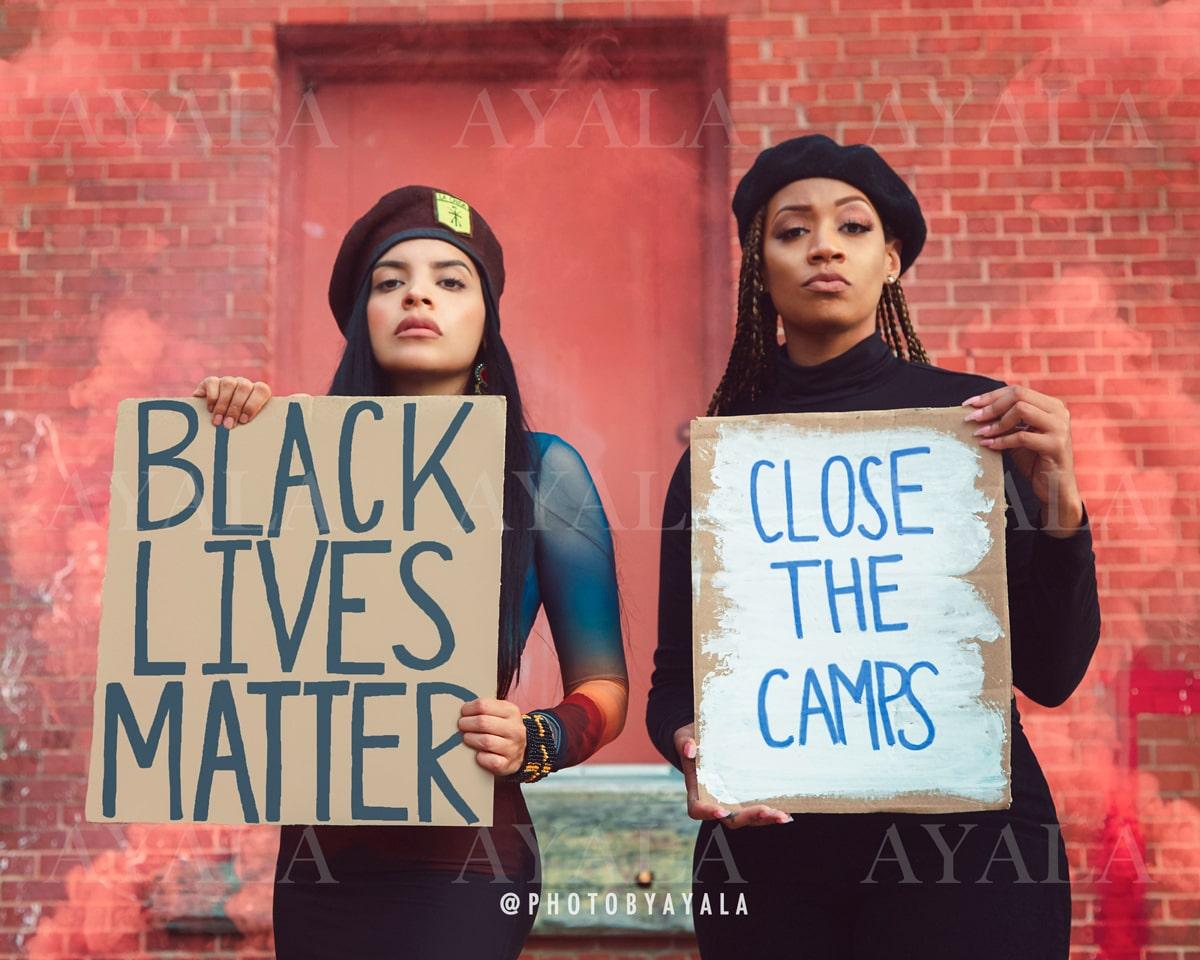 I am very proud of this work because it really was a turning point in my photo journey in where I moved past my personal fears and created work that touched upon issues and topics that are important to me. This work gives me strength and is a powerful reminder to myself and why I got into photography.
BoldLatina: What goals have you set for yourself as a Latina photographer? What are you looking forward to in the future?
Jacqueline: When I first started my photo journey the one and only goal I had was to create imagery that resonated and represented me. To create imagery that I wish I saw growing up. My goals keep growing but I think the biggest goal I have set for myself as a photographer is to continue creating a space for women of color through my photography.
I look forward to the day when I feel like I've learned enough in this industry to become a mentor to other young aspiring woman of color who want to be photographers too. I've had my share of help along the way, I've also learned a lot on my own, and would love to be in the position in where I can provide opportunities to young talented women of color who come from a similar background like mine.
BoldLatina: As a Latina photographer, your perspective on our community matters. What do you believe our Latina/x community challenges are right now?
Jacqueline: I believe our current Latina/x community challenges are lack of representation. I still feel like there is so much more work that needs to be done when it comes to diversity and inclusive representation that still needs to be seen. Representation matters, it has helped me feel seen, and it is what I will always try to highlight in my work.
BoldLatina: If you could change one thing about the world today that would make it better for women, especially women of color/Latina/x and Black women, what would it be?
Jacqueline: If I could change one thing about the world today that would make it better for women, especially women of color/Latina/x/Black Women it would be us being in the forefront of all the decision making.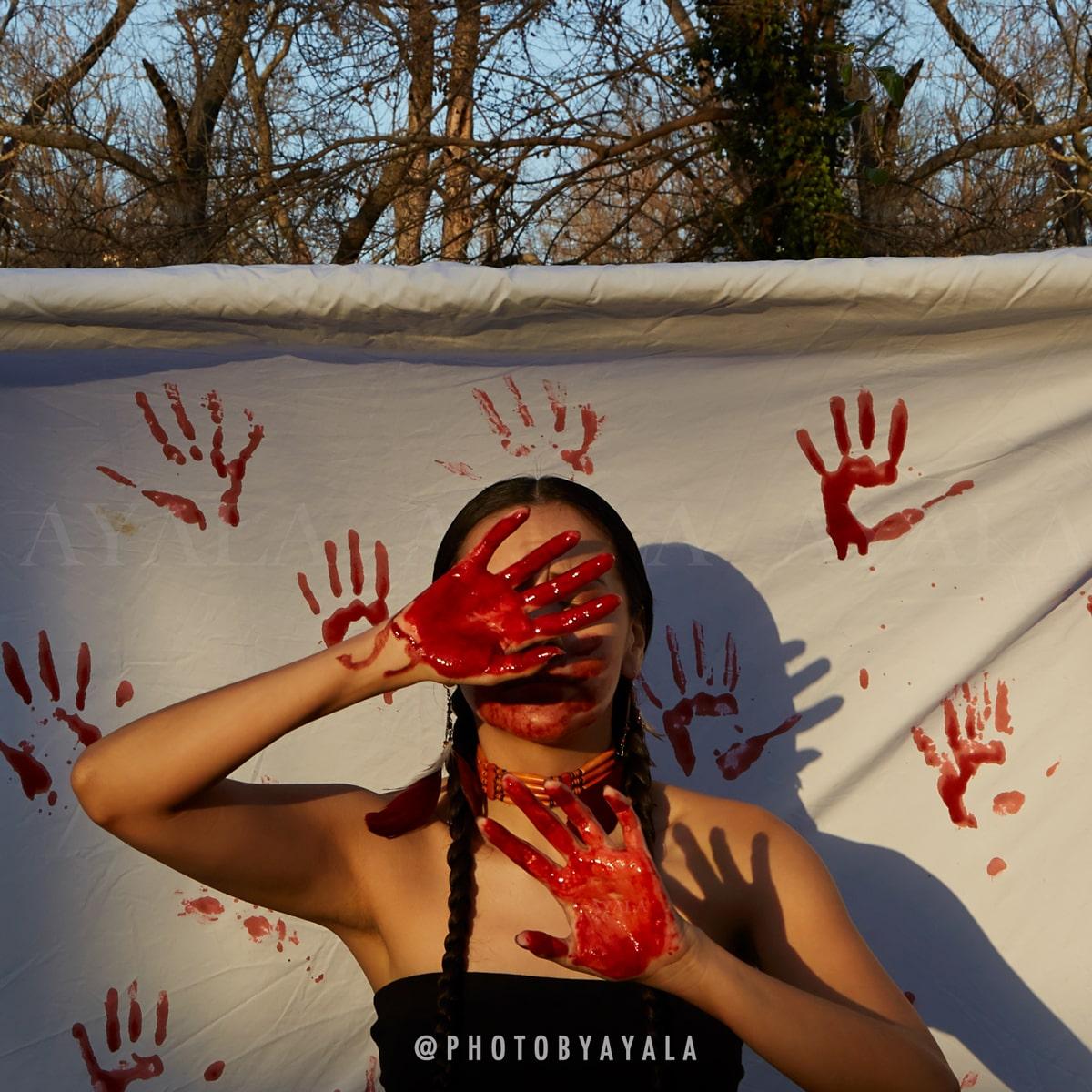 BoldLatina: What, in your opinion, makes someone a BoldLatina?
Jacqueline: In my opinion, a BoldLatina is someone who is strong, unapologetic and inspiring.
BoldLatina: Any advice for other BoldLatinas out there you would like to share?
Jacqueline: Be proud of who you are, follow your heart, and keep doing you. Find the thing or people that inspire you. Remember that any support goes a long way. I encourage everyone to take up a business class or read a book about starting a business because it will only help in the long run. Last but not least stay hungry, be consistent, and dedicate yourself to what you are most passionate about.
Purchase a Photo By Ayala print today!