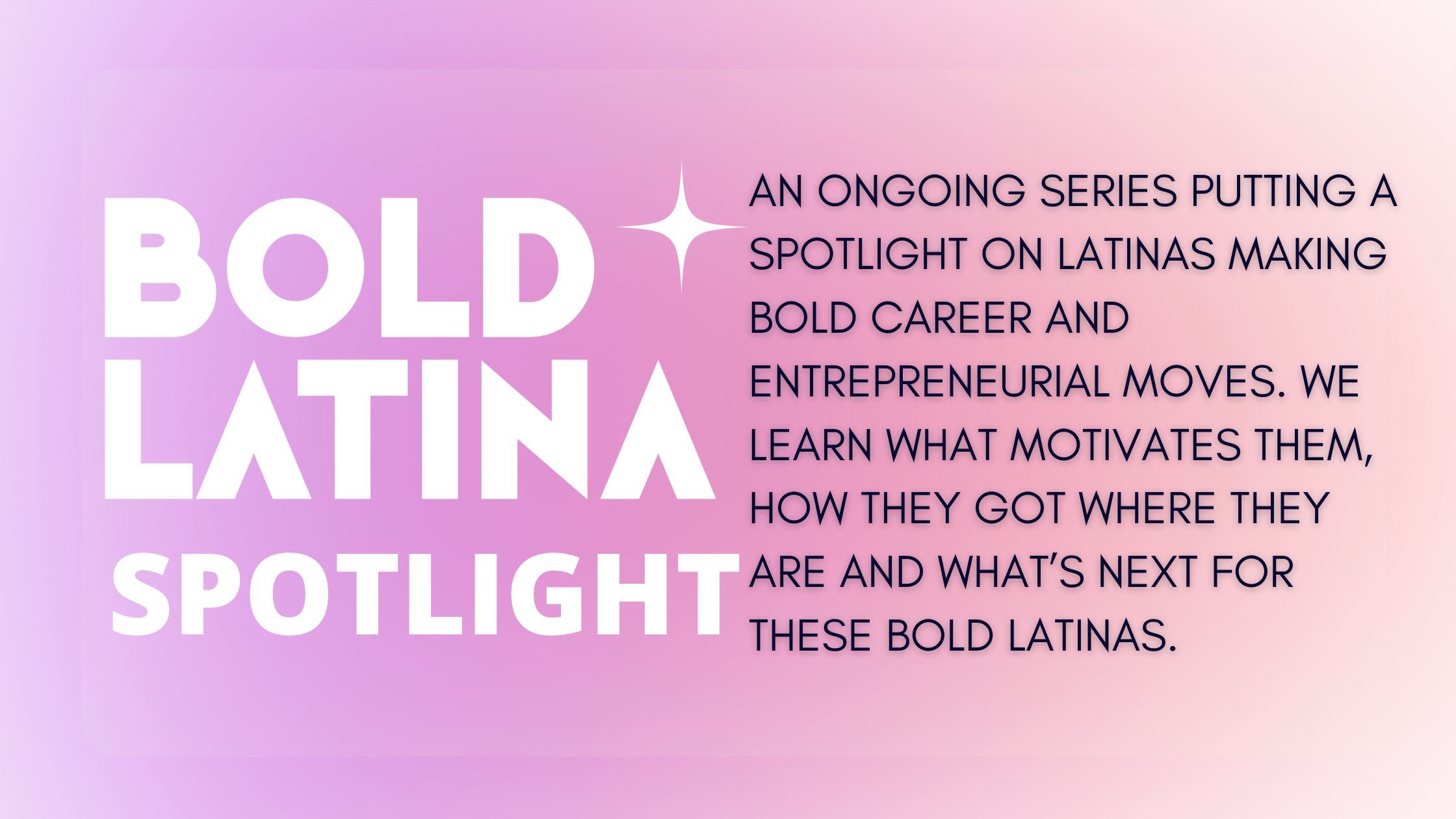 It's rare to come across Latinx-owned farms in California, as we reported in a previous BoldLatina Spotlight. Even more rare are cannabis 'hemp' farms owned by Latinx! So when we came across Latina-owned cannabis farm named 'Ranchera Familia', we jumped at the opportunity to learn more! Our ongoing Latinas in cannabis series is where we seek to dispel the stigma of 'weed' (especially in our community) and bring the spotlight to the Black, Latina and other 'New Majority' minority cannabis operators in the industry.  Stay tuned for 2022 where we bring more fresh and deeper reporting.
The founder of Ranchera Familia, Sue Surabian fits BOTH our BoldLatina Spotlight series and our Latinas in Cannabis series! Sue is a third generation Latina farmer as well as an integrated business expert for marijuana and industrial hemp companies. With almost a decade worth of experience, Sue and her team create award-winning edibles, grow for recreational marijuana farms and consult on hemp start-ups with expertise ranging from licensing, to workplace flows, product selection, and product development. Sue is an educated Latina with a Master's of Science degree in Community Health, a minor within Women's studies and traditional Native American medicine with an acute knowledge of plants and herbs. A Latina-owned cannabis farm, Ranchera Familia roots lie within agriculture and health which sparked the creation of our boutique micro farm in California. Additionally, Sue's personal tie to using cannabis for her autoimmune disorders has been a driving force in her looking to expand.
BoldLatina: First and foremost, it is so rare to find Latino/a/x farmers – we read somewhere that less than 3% of farmers in the US? Are Latinx. How does it feel to represent a minority of farmers and on top of that a Latina-owned cannabis farm?
Sue: It's something to be proud of. My abuelos y Mami were rancheros. I'm happy to represent our community as a latina farmer and business owner especially as a hemp farmer. I think it's important to not just represent, but to take action through who we collaborate with and bring to the table. It's not enough for a company just to say hey we're Latino/a or LatinX owned, you've got to back it up. How? By showing up, showing up to buy from other Latinos, by putting their names out, bringing them up, going to their events, sponsoring their events and living it day to day.
The biggest thing is the lack of Latina farmers like myself to provide employment and training. Which is why we are and have been continuously saving to build our dream educational retreat center directly on our ranch.
BoldLatina: In your bio, you mentioned you had an autoimmune disorder – is this something that you have been able to cure or manage with cannabis? How so? It seems there is an epidemic of autoimmune disorders in the USA, especially with women of color – did you know that?
Sue: A healthy lifestyle and incorporating cannabis has definitely helped provide me a better day to day functioning. I wouldn't say it cured it, but has allowed me to live without impeding chronic stressors. It's super therapeutic being a farmer especially in the garden, but can be overly fatiguing at the same time. It's important to find a healthy medium to keep a balanced homeostasis between the mind, body and spirit. I love cannabis for its grounding abilities – it can help my body find calmness which will allow my mind to relax so that I can just be me.
BoldLatina: What tips can you provide our audience if they want to start a cannabis business especially if they seek to cultivate the growth of cannabis?
Sue: I think knowledge and support is a must. You have to put in the work, nothing is a given. Great growers just don't pop up – it takes years of learning and training. There's absolutely positive benefits to powering up with those who have experience whether it's on the business side or growing side to have your thriving dream farm. But always know that at the end of the day your business and how you feel is a 100% up to you, no one is responsible for you. When I started 8 years ago I worked every and any job, I never thought anything was below me to do including straight up cleaning facility spaces. So go and get it!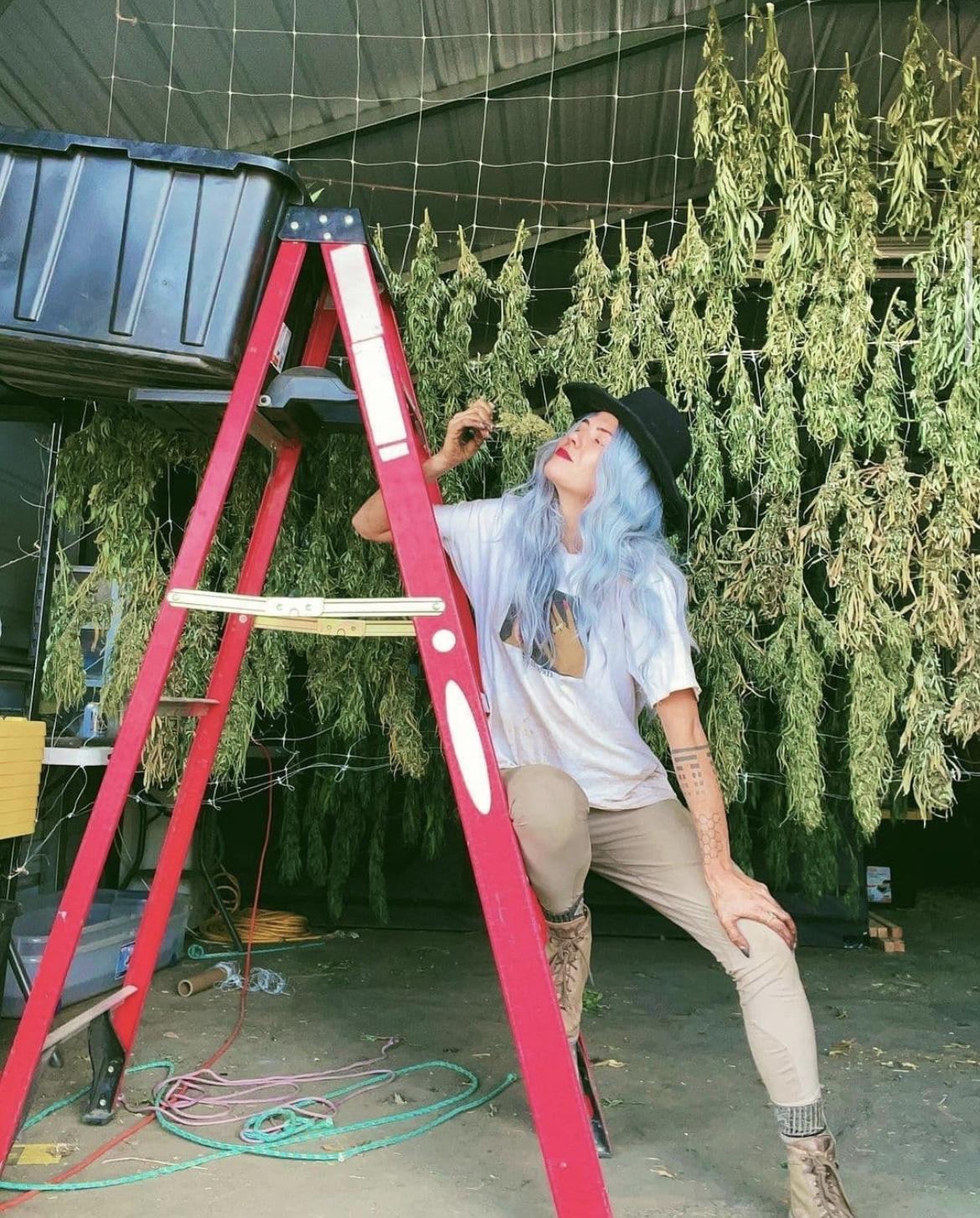 BoldLatina: How do you self-care? We guessed with Cannabis ;)? What are the benefits of cannabis/CBD/Hemp self-care'?
Sue: Self-care for me takes place within many forms. I love blissful meditation, sound baths & water therapy while incorporating cannabis is a must for me. We have a Latina topical partner Adriana who owns The Bitchy Hippie – she's local here in our county and is a registered nurse on her day to day activities. It's super awesome because she makes her products from our whole sun grown flower. I love all aspects of the various elements of what makes you feel good about a product in whole. I also really love to do my favorite activities – rock hound, dirt bikes and cooking as forms of self-care.
BoldLatina: What are you personally looking forward to with the cannabis brand you are building?
Sue: The ever growing journey. I'm very humbled to have been in business and farming for almost five years now. I didn't start with investors and still don't have any. It's been super cool and feels amazing when I'm able to invest in my own expansion such as my dream packaging which I'm currently in the process of a whole brand makeover right now within our packaging and brands. It's going to be so amazing & it feels great to say hey I did this shit!
BoldLatina: What do you believe our Latina/x community challenges are right now?
Sue: I like to think about what we are doing right now – the direct impact of our actions and representations for Latina business owners is significant. It's important to see faces like ours to provide a familiar face or personality too. The biggest thing is the lack of Latina farmers like myself to provide employment and training. Which is why we are and have been continuously saving to build our dream educational retreat center directly on our ranch. Our hopes to be able to provide young women of color a place to learn, in a healthy positive environment inclusive of farming hemp & building a regenerative relationship between us, our land and animals.
View this post on Instagram
BoldLatina: If you could change one thing about the world today that would make it better for women, especially women of color/Latina/x/Black Women, what would it be?
Sue: It would be equity, no I am not asking for equality I am asking for fairness amongst our resources. This equity can come in the form of things like closing the gender pay gap, specifically Latina women make 55.4 cents per a white males dollar. It is the lowest pay gap amongst, but not something widely recognized or talked about in a whole when in comparison to other races. A gender gap is the current statistical expression of the overall pay a particular gender and race may have – this is statistically set against its comparison the white, non-hispanic males common $1.00. This would make a huge difference within advancement for women of color, overall it would promote economic advancement for all.
BoldLatina: What, in your opinion, makes someone a BoldLatina?
Sue: I feel like someone, anyone, could be a BoldLatina; you, your amiga, anyone who is truly determined to put themselves out and raise up for what their passion, mission, goal, etc., is and share this with the world. You can't be afraid. A BoldLatina for me is one who shares, lives and breathes by the values, traditions and roots formed years before them. We carry our passion for the people, for me I serve the people, the motherland and all its animals through being a steward of the land and creator of medicines with a positively beautiful intention behind it every step of the way.
BoldLatina: Any advice for other BoldLatinas out there you would like to share? Can be health, business or speaks to our full potential?
Sue: Do what makes you happy. Ask yourself what's your end goal – how can you do this the best way possible with GREAT intention in mind. Do everything with your whole heart, be responsible for ALL your actions. Own it, Own YourSelf, & Own Your Future.