There are movies that forever shaped us, changed us, and part of the 'American story', that are our lives.
We all have our top 5, but the truth of the matter is that there is a solid list of films every Latino has watched, can relate to, and still swears by. Some movies help us overcome hardship, some remind us of the richness of our culture, some remind us of better days we want to relive. If only for 2 hours and 8 minutes, some hold the exact narrative of our struggles.
I've found the following list to be the must-watch. Be advised, spoiler alerts:
Selena

By the time I finished typing her name, I was crying my eyes out. Like you, I miss her deeply. She balanced Mexican and American culture so evenly, so joyfully, and so elegantly. She made it OK to forget some Spanish without feeling like we were betraying our parents' native tongue. (How do you say excited in Spanish?). When she first became a household name, I remember my abuelita always saying "Que linda. Mira su sonrisa" and because she had made her way into the hearts of everyone, Selena quickly became the older prima. When she passed, Selena (the movie) was the best way we got more insight into her life. When the casting call for the film was announced, over 6,000 Latinas came to represent in an attempt to preserve our querida Selena's legacy. The movie not only represents the prima we miss and love, but it also represents one of the biggest moments a Latina (both Selena and JLO) left an imprint on American culture.
Blood In, Blood Out


OK. When we watch it now, 25 years after its release, we can see it's not the best acting. But it's honest. Blood In, Blood Out is based on artist, Jimmy Santiago Baca's life as it focuses on stepbrothers Paco and Cruz and their bi-racial cousin, Miklo. The film touches on a lot of pretty serious themes that are brought up in our (POC's) everyday lives. Including race, belonging, identity, culture, opportunity, and systematic oppression. On a deeper level, the film details the choices each individual takes and how it can bring you closer or further away from your path. Ultimately, every decision we make will take us on different roads- meeting our greatness and fighting our demons. Know what I mean, Jellybean?
Real Women Have Curves
Long before they became trends, WOC rocked curves. And we rocked them unapologetically. Real Women Have Curves is a coming of age story about a recent high school, Mexican-American teenager, Ana. Ana receives a full ride to college but her parents want her to stay home and help her mother and sister at her sister's sewing shop. As the summer passes, Ana learns the greatness of the women, her culture, and her heritage. In Real Women Have Curves, we see Ana try to self-identify as the other women in her life, specifically her mother, tell her who she should be and what we should do. I think a lot of us, specifically women, identify with struggling to establish boundaries from our families, specifically our mothers. But as we learned in the film, real women have opinions, have strength, have courage, have wit, have curves.
Mi Familia
The film follows three generations of a Mexican-American family who immigrated to the United States. It is a classic in the Latinx community because it is a direct reflection of what our parents, grandparents, and great-grandparents experienced in living in Los Angeles. We see the three generations of a family evolve, adapt, and embrace each other's generations and the changing culture accordingly. Mi Familia focuses specifically on the hardship of immigrating and the consequences of the government deporting and separating families. It also, honestly and poetically, depicts the changes Los Angeles begins to take throughout the decades and how Mexican-American immigrants must not only adjust, but also see their ancestors' land begin to cater to the white man. The most impactful part of the movie is that through the years, we see a family hold on to, embrace, and pass down their Mexican pride.
Mi Vida Loca

The harsh realities of friendships in the barrio are brought to light in this drama about two homegirls trying to maintain their friendship through boyfriends, violence, pregnancy, and gangbanging. In this movie, we get to see the human, the pain, and the vulnerability behind the homegirls that so often needed to keep their walls up. This is a movie about young women learning that at the end of the day, no boy, no barrio, no beef can come between women. We learn through loss, new life, violence, loyalties, and betrayals that no one can understand a woman the way another woman does.
Coco
A beautifully animated film about Mexican heritage and family. This Pixar film, released just last year, comes at a time where our country is the most divided it has been in decades. We see young Miguel on a journey to receive his family's approval to sing. The movie captivates the essence of what Mexican and Latinx cultures are and it embodies each character, as we know it to be true. Yes, our abuelitas overfeed us, and yes, we have all had the chancla come for us. In this film, Abuelita is all of our abuelitas. We see our tios and tias in Miguel's family and our hearts become full. Coco reminds us to celebrate our ancestors and ourselves during a time where our significance in this society is being questioned. It is a reminder of how rich in family, and traditions we truly are. Most importantly, it is also an ode to those passed but not forgotten. Coco is an acknowledgment to our ancestors, who are still very close to us.
A Better Life
Next time you see a gardener, think of Carlos. Carlos is an illegal immigrant and labor worker living in Los Angeles. In the film, we see Carlos trying to maintain a life for him and his son, Luis who considers becoming gang affiliated. A Better Life is a reflection of what many immigrant, single parents go through while raising their children in the United States. We see Carlos struggling to dodge immigration officers while making a living. We also see the harsh realities of having to compete with friends for opportunities, money, housing, and survival. Furthermore, we are getting an accurate insight into what undocumented immigrants are currently dealing with. The film captures moments where Carlos is arrested and deported and the serious fear of forever losing his father finally hits Luis. The movie is heartbreaking in its honesty but can also serve to better understand an immigrant's dedication, fight, and journey.
Stand and Deliver

This is an all-around classic. Before Dangerous Minds, there was Stand and Deliver. The movie is based on the true story of a high school math teacher, Jaime Escalante who works at a high school made up predominantly of Latinx students. The majority of the students come from working class and low-income families. Escalante, aware of the emotional and economic challenges the students face, hope to inspire them to see their potential. The movie was recognized as a moving and accurate narrative of what a lot of young students in the Latinx community face, particularly within the education system. The movie is celebrated nationwide as a "one of the most popular of a new wave of narrative feature films produced in the 1980s by Latino filmmakers". The movie is about highlighting our own greatness in the midst of struggle. Not to mention, it's by Latinos for Latinos.
El Norte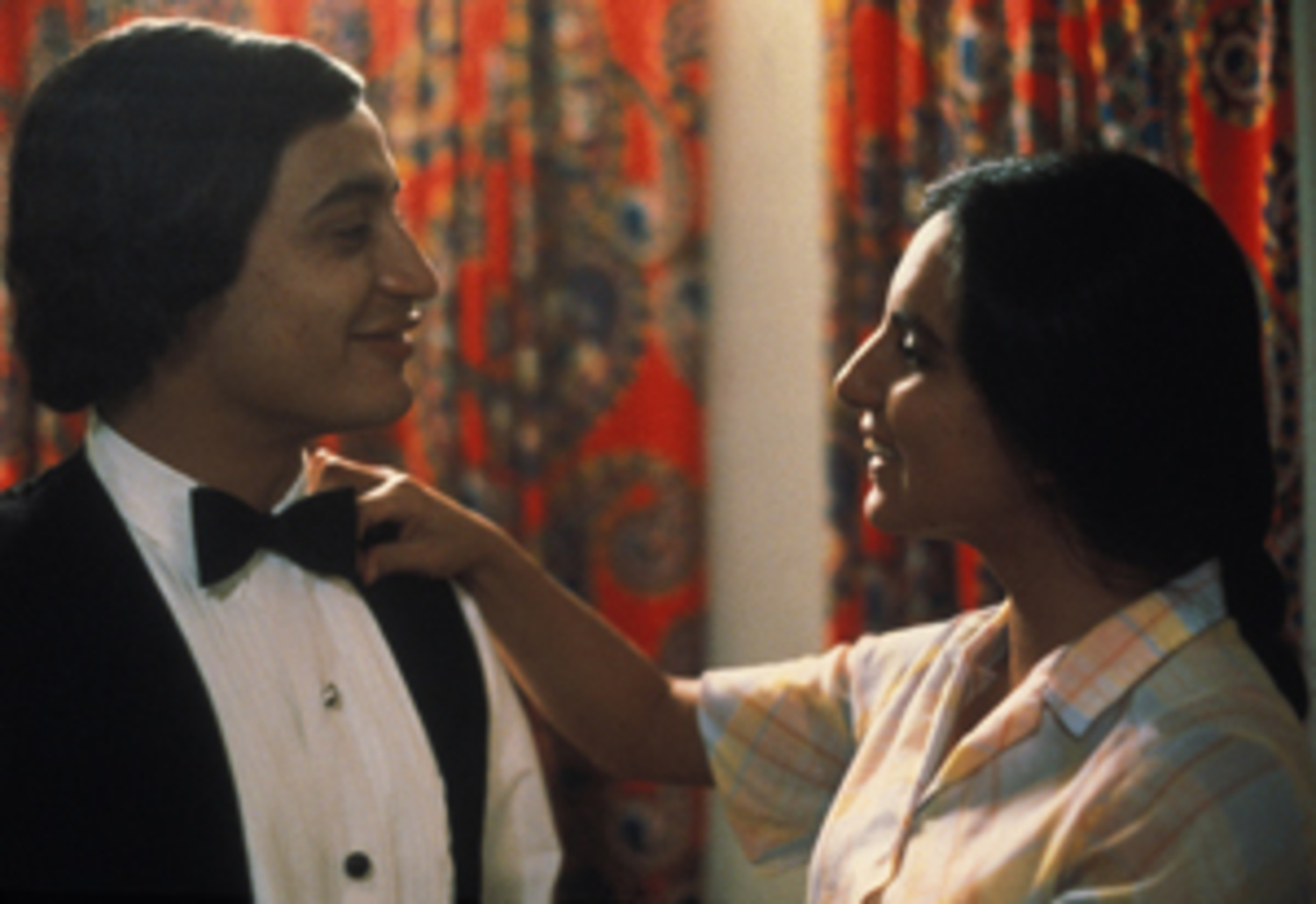 El Norte made history when it became the first independent film to be nominated for an Oscar. The film is about brother and sister, Enrique and Rosa, who decide to escape 1980's Guatemalan civil war. The movie does a phenomenal job of accurately portraying the violence many indigenous people experienced during the war. Which, also means you shouldn't watch this with children around. In my opinion, it is one of the most memorable movies I have ever seen and as an adult, I can appreciate the savagery and cruelty needed to be portrayed in the film to relay the honesty of the civil war. Throughout the journey the siblings make through Mexico and to Los Angeles, the audience becomes emotionally involved with their survival. And the movie does not sugarcoat at all how hard it is to migrate to the United States. Often times, for many of us who do not know the journey, we assume it's possible to accomplish than it is impossible. This film takes you on every step of what it was like to try to get to El Norte.