The Latinx community is making waves in Hollywood but is it for their performances in acclaimed movies? For their work producing popular TV series? Sure. But Latinxs are also asking for more and better representation in the industry. But what is the Latinx film community doing to achieve this?
Although the struggle for Latinx representation in Hollywood is not new, in recent years, it has gained new momentum. In October 2020, more than 270 Latinx showrunners, creators, and T.V. and feature writers, including Lin-Manuel Miranda, Tanya Saracho, Gloria Calderon-Kellett and John Leguizamo published an open letter calling for changes in the industry.
"Our stories are important, and our erasure onscreen contributes to the persistent prejudice that prevents real change in this country," they wrote in the letter, launched by the advocacy group Untitled Latinx Project (ULP) .
Read on to discover must-see Latinx movies and series, and production houses led by Latinxs that promote diversity and inclusion.

Latinx-lead production houses that are breaking the scene
Here is a list of production companies that make Latinx movies and series that you should follow closely and support.
1. La Corriente del Golfo
What better than a production company founded by Latino superstars Diego Luna and Gael García Bernal? La Corriente del Golfo is the second production company founded by the Mexican duo, after creating and leading Canana for the past 14 years.
Among its upcoming projects, you can't miss Tesis sobre una domesticación, a movie adaptation of the homonymous novel by Camila Sosa Villada, Argentinian trans actress and writer.
2. Infinity Hill
Infinity Hill is a great example of the Latinx dream. Led by Argentinians Axel Kuschevatzky and Cindy Teperman in association with Mexican Pedro Dávila, Infinity Hill is an international, multilingual and multicultural film and T.V. series production company based in London, Los Angeles and Buenos Aires.
A project to keep an eye on is their upcoming movie Dreamer, which follows the journey of a young Mexican boy whose dreams of becoming a soccer star are dashed when he is smuggled across the U.S. border.
The film stars Mexican actor Diego Calva, who was nominated for a Golden Globe for his performance in Babylon last year and one of the film's executive producers is Yalitza Aparicio, known for her leading role in Alfonso Cuaron's movie Roma.
3. Avenida Productions
Avenida Productions is a non-traditional production house and movie studio in the heart of L.A. committed to empowering independent creators and elevating the voices of underrepresented communities. They also offer services to help Latinx filmmakers raise funds through crowdfunding, and plan to launch their own streaming service focused on Latinx content, Avenida TV.
Co-founded by Venezuelan-American Fanny Véliz Grande and her husband, Mexican-Salvadorian Angeleno Nelson Grande Avenida Productions was born after the couple realized a big problem in the industry: filmmakers from underrepresented communities, including Latinxs, faced obstacles not only in producing their work, but in distributing it and even finding accessible studios.
Knowing firsthand what it is like to try to work in Hollywood as Latinxs, the Grandes are betting on Latino representation.
"A teacher from college took me to see a movie called Amores Perros, a Mexican movie. I saw that and my life was never the same: I decided I can make movies, I can tell stories," said Fanny on the Wine & Chisme Podcast Live Event "Representation in Media".
The spirit of Avenida Productions is that all communities feel they have the power to tell their own stories, free of stereotypes and preconceptions. Their goal? To be the first major Hollywood studio owned by Latinos, said Nelson to Forbes magazine last September.
4. Lone Star Theatre Company

There are many Latinx/o-owned theatre production companies in New York. But Lone Star Theatre Company is the first one to be a bridge between Texas theatre actors and New York theatre stages. Founded in 2012, by award-winning playwright and performer David Davila, they have produced dozens of plays including the winner of the 2021 New American Voices National Playwriting Award "Aztec Pirates, A Latinx Fantasia on National Themes". In 2023, it made its comeback post-pandemic as a collective of talented producers and actors that are leading the company such as Texan triple threat Alexandra Castro.
"Our stories deserve to be told. Storytelling holds power to educate, inspire, empower and heal our communities," stated Castro.
Originally Lone Star Theatre Company started to, for and by Texans but upon their return in 2023 they are focusing on fresh stories the Latinx diaspora featuring all Latinx casts and crews.
"If today's theatre makers won't allow us the space, we will create our own," said Castro.
Three Latin shows you must see
1. Las crónicas del taco/ Taco Chronicles (2019)
Produced by Mexican production studio Canana, this Netflix series traces the origin of Mexican tacos in different parts of the country. In its third season, it crosses the border to tell how Mexicans managed to take their product to different cities in the United States.
Las crónicas del taco focuses not only on the flavors, but also on the cultural value of Mexico's traditional cuisine. It is a great example of a Latino series on Netflix. This series comes with a warning: you will get hungry!
2. One Day at a Time (2017)
Although it was canceled after four seasons, One Day At A Time remains an iconic Latinx T.V. series. The show is a remake of the 1975 series with the same name. It focuses on the life of a Cuban-American family in the United States, and touches on screen-worthy topics such as single motherhood, coming out as gay, mental health, sexism, and immigration.
The original cancellation by Netflix in 2019 was controversial and sparked much criticism. It was criticized not only for not renewing a critically acclaimed fiction, but also for canceling a Latin show that avoided harmful stereotypes to tell a sensitive story. Later on, it was picked up by Pop TV, but only for one more season.
Watch the three first seasons on Netflix.
3. Leguizamo Does America (2023)
You may know John Leguizamo from his acclaimed performance in the hit musical Moulin Rouge, his role as a mechanic in John Wick: Chapter 2, or for voicing Bruno Madrigal in Encanto. But did you know that the Colombian actor and producer has a new T.V. show focused on the Latinx community?
As we mentioned before, Leguizamo was one of the Hollywood figures to sign the open letter asking for more and better Latino representation. In addition, in November 2022, the Colombian star published his own open letter.
"In a perfect world, everyone should be able to play any role. But Latinos rarely get cast, even in our own stories," wrote Leguizamo.
That's why a show like Leguizamo Does America seems like a natural fit for the actor. The six-part docuseries focuses each episode on a U.S. city, and its Latino heritage, covering music, activism, and food.
"I wanted to do a show where people watch this and say, 'I wanna be Latino!' or 'Damn, too bad I'm not Latino!'," said Leguizamo to NBC News last April.
Watch it on Peacock TV.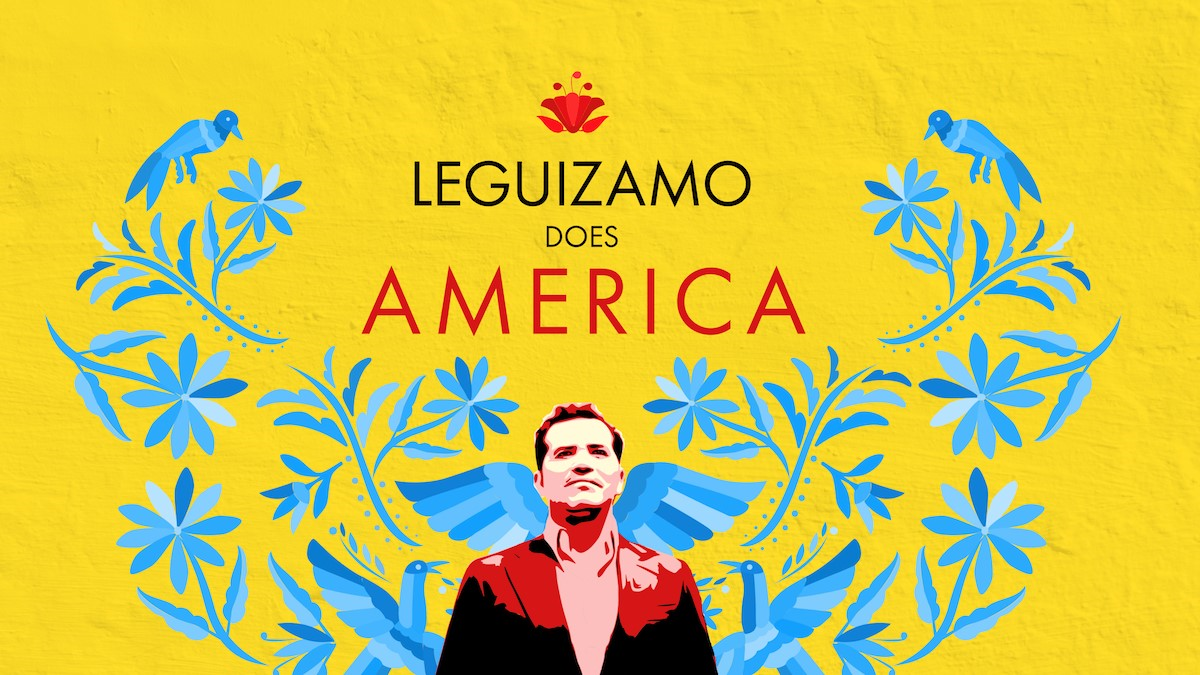 Latinx-centered but canceled: shows that didn't make the cut
Usually, T.V. networks or streaming platforms do not offer explanations when they decide to cancel a show. Most of the time it has to do with commercial reasons. But what if the problem starts much earlier?
There are not many Latinx executives, showrunners and writers in senior-level positions, as denounced by the Latinx open letter, so there is no one to fight for our content from the inside of Hollywood. It could also be a matter of superficial inclusion; i.e., launching shows about Latinxs, but abandoning them after the first setback.
Here is a list of canceled T.V. series starring Latinos that are worth watching:
1. National Treasure: Edge of History (2022). This Latinx Disney series follows the adventures of Jess Valenzuela, a 20-year-old DACA recipient, who seeks to find answers about her past. You can stream it on Disney+.
2. The Baker and the Beauty (2020). This ABC romantic comedy starring Latinx actors was canceled, but experienced a revival when Netflix added it to its catalog. However, today it is not available on any streaming platform.
3. Cristela (2014). Enjoy the twists and turns in Cristela's life, a Mexican-American law student. You can watch the first season on Amazon.
4. Gordita Chronicles (2022). This HBO Max series follows the story of a Republican Dominican reporter who recounts her own experiences as "gordita" growing up in the 1980s in Miami. Today it is not available on any streaming platform.
5. Promised Land (2022). The series follows the life of a Latino family that owns a vineyard in Sonoma County, California and the challenges that come with handing off the business to one of their children and working with undocumented laborers. You can watch it on ABC.com and Hulu.
Other amazing Latinx shows we already told you about in BoldLatina and that were sadly canceled after three and two seasons respectively are Vida and Gentefied.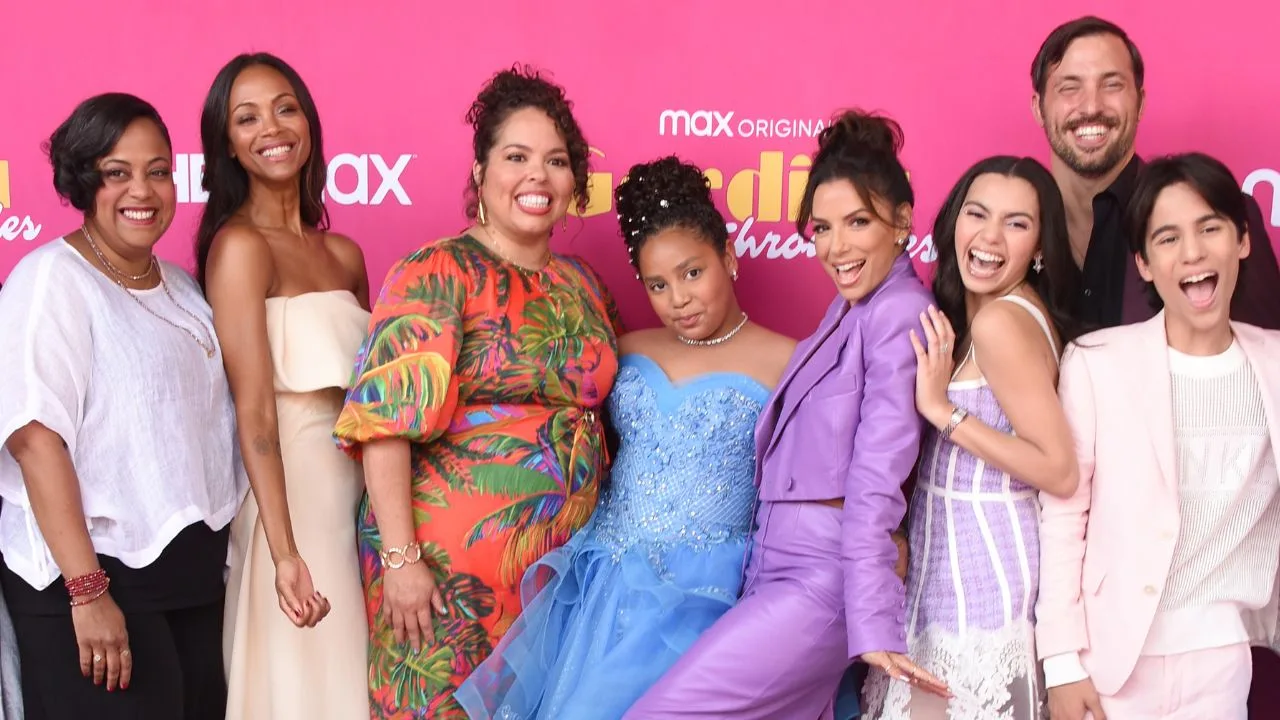 Why is representation important?
Latinx representation in Hollywood is not an arbitrary demand. It asks for an honest representation of a very large community in the United States. According to the U.S. Census, in 2021 the Hispanic population in the country was 62.6 million people. So why aren't we proportionally represented in series and movies?
According to a 2022 report by The Latino Donor Collaborative (LDC) Latinxs in the U.S. bring 20 percent to 30 percent of the T.V. and movies industry's revenue, depending on the platform. However, during 2022, Latinxs were only 3.1 percent of lead actors in shows, according to the same report.
The figures speak for themselves. There is an audience thriving to see more Latinxs on screen. And it is not a matter of just hiring Latinx actors, it is about what roles they get to play. The Latinx community in Hollywood is asking for less stereotypical and more honest leading roles.
"My identity is not an obstacle, it's a superpower," said Latina superstar and activist America Ferrera in a 2019 TED Talk.
For many more Latinxs to feel empowered, more representation is needed. More Latinx actors on our screens telling sensitive, non-stereotypical stories can lead to less discrimination and more productive conversations of how Latinxs are not only important to Hollywood but this country.

What can we do as an audience to support Latinxs in Hollywood?
As an audience, we know we have power. The success of movies and T.V. series is often measured by the number of viewers. That's why watching Latinx-led series on all streaming platforms and going to theaters to support Latinx productions can make all the difference. And, most importantly, don't forget to tell everyone you know not to miss out on the experience of watching stories told, produced, performed and about Latinxs.