On July 8th, Wednesday Naya Rivera, 33 was reported missing, in Lake Piru – Los Angeles. Just five days later, Monday authorities confirmed that mother, actress, singer and author, Naya Rivera died in the lake. Authorities believe she may have saved her 4-year son from an apparent and potential accident in the water. The news of Rivera's death has shocked many, as Naya Rivera empowered and inspired our Latinx and LGBTQ+ communities in so many ways.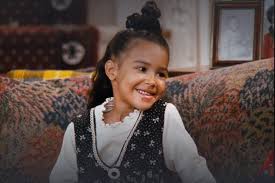 Before her rise to fame in the entertainment industry, the Santa Clarita, Californian native Naya Rivera was just like everyone else. Rivera held down jobs as a telemarketer, a waitress, a nanny, a retail worker before landing the role of 'Santana Lopez' on FOX Network's "Glee." As a child actress, she appeared on a few television series, 'The Fresh Prince of Bel-Air," "Family Matters" and "The Bernie Mac Show." 
Rivera's big break came when after auditioning, she landed the role as the strong-willed, complex fictional role of Santana 'Diabla' Lopez on musical-drama television hit show, 'Glee'. Santana was a cheerleader for the  William McKinley High School, a member of the glee club and just an all-around student.
Glee aired from 2009-2015, six seasons of which the show made its impact. After a few seasons, Santana Lopez became a fan favorite known for her snappy comebacks and those 'eye rolls'. Aside from Rivera's soulful vocals, it was her portrayal as a lesbian which made her iconic with the real-life LGBTQ+ community fandom. As the character of 'Santana Lopez' was complex, it was in season three, that Santana was outed as a lesbian prior she struggled with her sexuality. An issue familiar for any LGBTQ+ who came out later in life or outed against their own control. The character of Santana and Naya Rivera empowering through her role as Santana truly hit a chord with many in the LGBTQ community.
 "She played by her own rules and was in a class of her own," tweeted her Glee fellow co-star, Darren Criss
She was bold. She was outrageous. She was a LOT of fun.

Naya made me laugh like no one else on that set. I always said it while we were working together and I've maintained it ever since. Her playful, wicked sense of humor never ceased to bring a smile to my face.

— Darren Criss (@DarrenCriss) July 14, 2020
Naya Rivera empowered other woman of color/Afro-Latinas with visibility. She was of Puerto Rican, African American, and German descent. Hitting stardom with a mainstream television series such as Glee, as an Afro-Latina/woman of color gaining visibility, was a trailblazing act and a sign of the times we are under when it came to representation on our television screens. 
---
Help Power Up Our Work. Sign up for our 'BoldLatina News' or Become A 'BoldLatina Collective' Member Invest In Our Latina Newsroom + Future.
---
Rivera went on to own the role of 'Santana Lopez' on Glee winning her several award nominations. Yet her life had its hurdles and challenges. In 2016, Rivera wrote in her memoir, Sorry Not Sorry: Dreams, Mistakes, and Growing Up deeply personal accounts of growing up, overcoming anorexia, an abortion she had while filming Glee and then her struggle with postpartum depression. Rivera's successes and mishaps were told in hopes to inspire younger women to not let their mistakes define them.