An American Chicana Scholar Who Crossed Many Borders, Worlds and Lived Out 'This Place Of Contradictions'
"For a writer and scholar Gloria E. Anzaldúa, a border wasn't just a line on the map: it was a state of mind and a viewpoint on life. Born on this date of 1942 in the Rio Grande Valley, Anzaldúa possessed an astounding gift for transforming dividing lines into unifying visions", noted by Google.
Today marks the 75th birthday of well-known Chicana cultura scholar and voice of feminist and queer theory, activist Gloria Evangelina Anzaldúa! Though she no longer is with us, she dies of complications related to diabetes, her legacy of work still blesses us, influences generations of Latinx who are social justice minded, just like here at SupaDaily where becoming morena warrior storytellers is our thang!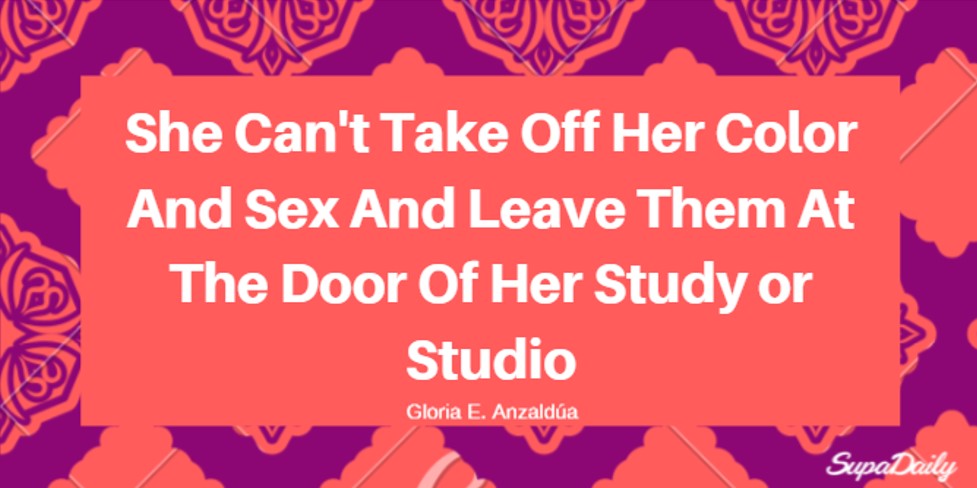 A Google doodle honored her today displayed her trademark style of short hair and lengthy earrings with illustrated images of the Rio Grande, Texan-Mexican borderland fronteras.  Anzaldúa had a great appreciation of her 'borderland' surroundings and her writing captured the borderland injustices  as well whether it was the segregated school system in Texas, as a once migrant farmer experiencing first hand blatant racism/sexism.
Anzaldúa's most famous work, a piece most of us might of discovered in college in Chicanx studies or feminist studies is Borderlands: La Frontera, The New Mestiza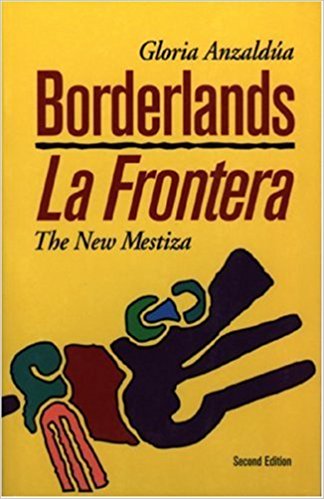 Accolades on Twitterverse have been endless…

Anzaldúa quotes living everywhere on the interweb…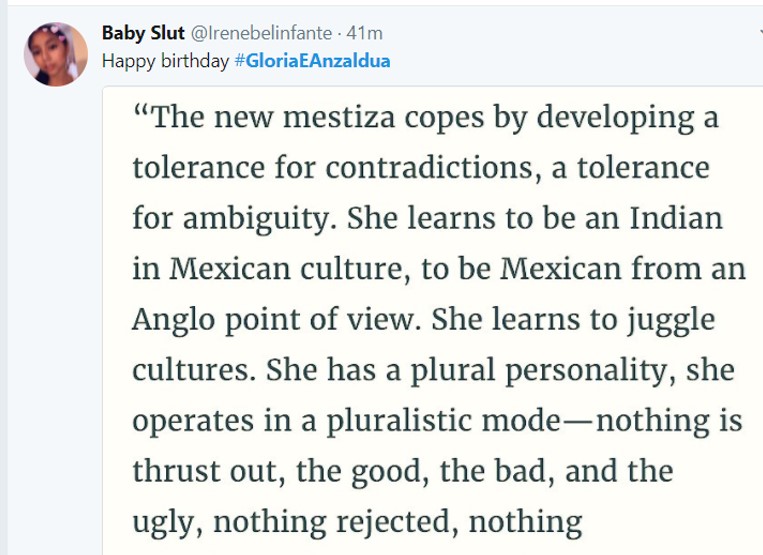 Institutions and organizations Anzaldúa studied or associated with…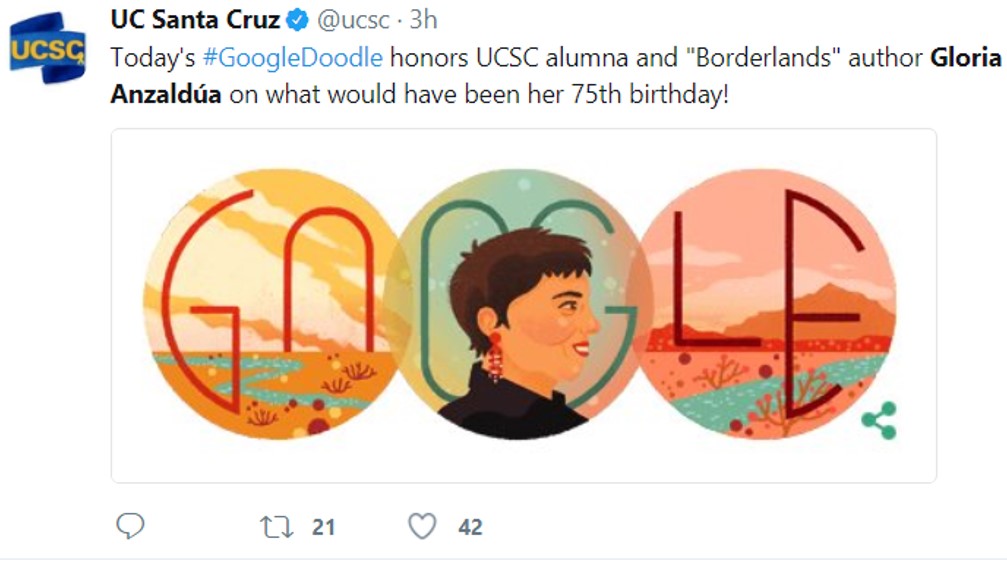 Anzaldúa was an impact educator, "her theories had impact across disciplines including Chicano/a Studies, Women's Studies, LGBT Studies, and Post Colonial Studies. She was awarded the posthumous Ph.D in Literature by the University of California Santa Cruz" as stated by Google.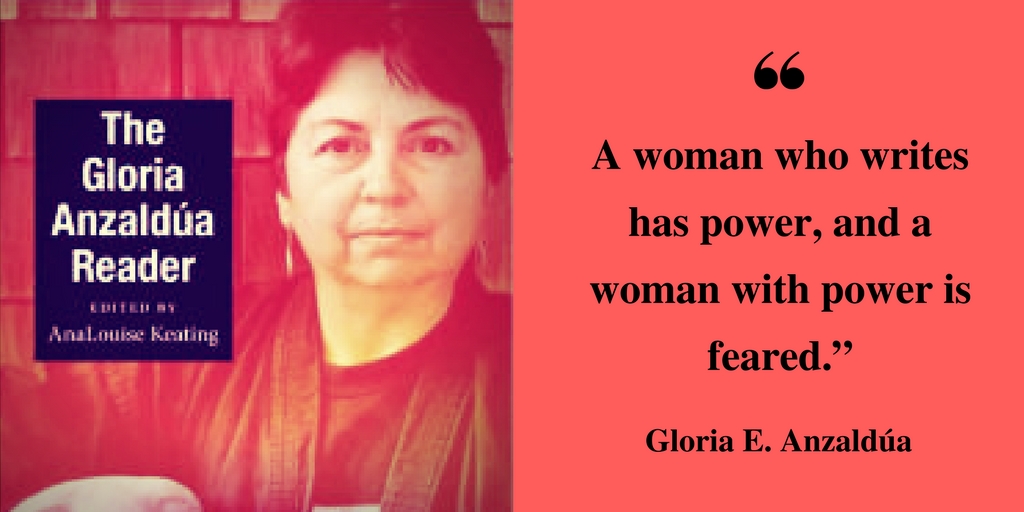 Gloria E. Anzaldúa definately has inspired many to pursue writing whether in poetry to Chicana/Latinx experience through personal essays. Let her legacy inspire you to be….authentic and true to you.