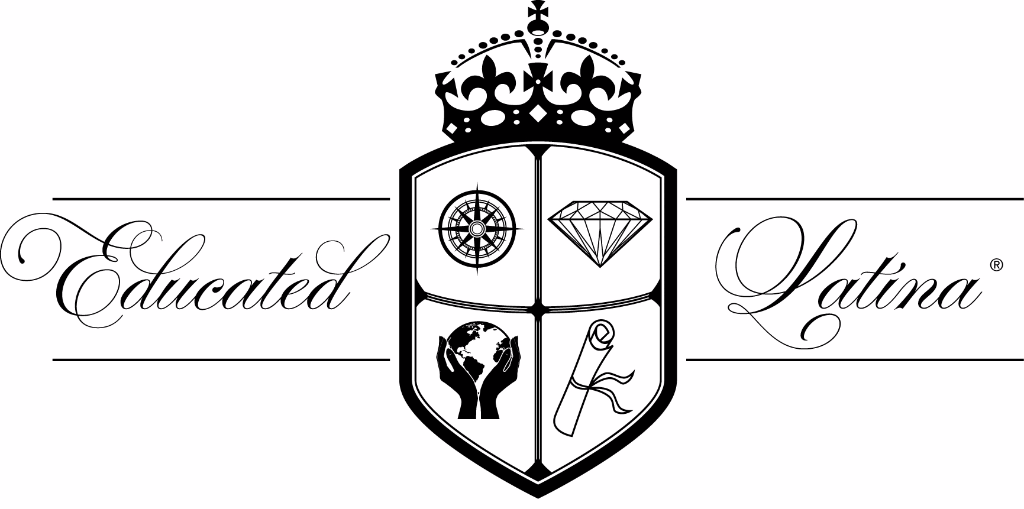 Originally published on EducatedLatina.com
Did you know that an Oreo is not just Milk's Favorite Cookie? According to UrbanDictionary.com, an Oreo is also…
Oreo

A racist slur and schoolyard name based on racist stereotypes wrongly assuming that intelligence, articulateness, dapperness, and manners are traits of whites and not blacks. Therefore, a black who possesses these traits is an oreo, white on the inside and black on the outside. A corollary slur is banana, yellow (Asian) on the outside and white on the inside.

That black guy is smart, successful, well-mannered, and speaks standard English. He is an oreo. 
You can click here to be thoroughly entertained by some of the other definitions.
My So-called Oreo Life
I remember the first time I was called an Oreo. I was about 10 years old. My sister and I were attending a Youth Camp for the Summer while visiting our Dad in LA. On that day, I was riding with my favorite camp counselor, Perla, in the van back to camp from our field trip. The radio was playing softly in the background as we all chatted about the fun day we had. Suddenly, Perla shrieks and told the driver to turn up the radio. Everyone in the van started to dance and rap along. I didn't know it at the time, but the song on the radio was by Tupac (I can't remember the name of the song anymore). I started dancing too, not wanting to look out of place. I guess I didn't do a good job of disguising myself, because Perla called me out.
"Have you ever heard this song before?" she asked, suspiciously.

"No." I admitted, nervously.

"Have you even heard of Tupac?"

"No," I responded.

" What!? You haven't heard of Tupac!?" She screeched in disbelief. I shook my head. At this point, I was getting super embarassed.

"You're an Oreo," she declared.

"A what?"

"An Oreo. You know, black on the outside, white on the inside."
I remember trying to defend myself, but I didn't have the vocabulary and understanding, at the time, to do a good job. The whole ordeal left me embarrassed, angry, confused. 'I'm white because I don't who Tupac is? I'm not even from LA,' I thought to myself. I was just being myself. As it happens, that wouldn't be the last time I was called, white or an Oreo.
As I got older, I struggled, with not only being called an Oreo because I wasn't, by cultural standards, black enough, but that I wasn't Latina enough. It would usually come up in situations involving music (a throwback to my Tupac encounter) or the way I spoke. I watched waaaay too much VH1 as a kid and I was a voracious reader which definitely contributed to my wide vocabulary. I used to defend myself by saying things like, 'Well, it's not my fault that I didn't grow up in the ghetto,' or  'My mom would slap me if I came home speaking slang."  However, I knew those weren't the right answers as to why I was being labeled white. In college is where I finally understood what it was.
My Eureka Moment
The problem with stereotypes and labels is that it does not account for the diverse socio-economic factors within a group, but generalizes them instead. When an individual deviates from the "norm" of that group they are not considered "authentic."  Understanding this, I reflected on my childhood. Although I was raised by a single Mom, I grew up middle-class. My sister and I had access to a particular lifestyle which my mom busted her ass to give us; suburban living, family vacations, private school, cable, and a computer with dial-up AOL in the 6th grade.
Armed with this knowledge, I began down the path of accepting myself and being unapologetically me. I realized that anyone who saw fit to place me in the "Oreo/whitegirl/You are not Latina enough" box, showed me who THEY really were: limited. There was never anything wrong with me in the first place. I never "acted" outside of who I really was and aspired to be. I mean if President Obama can be called an "Oreo," I guess I'm in good company.
Now, let's be real. I'm not playing just the victim here. I admit to stereotyping and labeling too. However, my own frustrating experiences remind me to check my preconceived biases and seek to understand others. When you catch yourself thinking stereotypical thoughts just be mindful of what other people may be putting in your box.
[red_button url="https://api.pico.tools/pn/dev.boldlatina.com/w85gax2x/" style="orange" size="large" type="square" target="_self"] Get Posts Like This Delivered In Your Inbox – Sign Up For Our Email & Learn About The BL Collective! [/red_button]
Get Up, Stand up!
I applaud the movements' whose goal is to disrupt racial and cultural stereotypes to celebrate the subgroups within. Take, for example, some of my favorites, Afro-Latinas including the Black Latina Movement, Blerds, Afro-Punk, or Educated Latinas in college who prove Latinos are more than "criminals and rapists." Right now, the United States is in the midst of a racial, cultural, sexual, socio-economic and gender revolution. Members of these groups are taking a stand against those who seek to box them in. They are fighting for the right to be themselves, unapologetically.
---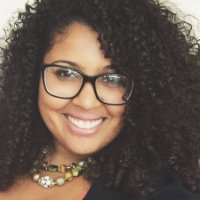 Ariana Allen, founder of Educated Latina graduated with her B.A. in Women's Studies from Loyola Marymount University Los Angeles in 2008.
A New York native and proud Dominiriqueña (Dominican/Puerto Rican), she currently lives in Inglewood with her awesome husband, Michael. When she isn't working on EDL, Ariana is either watching her favorite TV shows or reading mysteries. She is passionate about traveling, cruising in particular, and is a self- proclaimed Francophile.