This is for every woke brown girl who has fearlessly looked at your white professor in the eyes and demanded that he assign more POC in the syllabus…
This is for every woke brown girl who has planned rallies and stood up to the police as they attempted to shut entire highways down because of social injustices perpetuated by racist government officials…
This is for every woke brown girl who has risked their scholarship by writing their name on a petition that went all the way to the chancellor because you thought  your school was not doing enough for the Latinxs on campus…
This is for every woke brown girl who has spoken directly the representatives in the UN asking them to ask more probing questions concerning the killing of transfolks in Latin American countries…
This is the every woke brown girl who has carried a knife, ready to use it, on a girls night knowing full well that sexism reigns and rape culture alongside alcohol is permission enough, for too many men…
This is for every woke brown girl who has had her chingona pants on since the first day of conception and has only gotten bolder and louder as she has grown older.  This is for every woke brown girl who learned to value her voice and her independence and does not back down from anyone but still found herself in an emotionally abusive and manipulative situation: this was/is not your doing nor your fault.
I remember the first time I realized that I was in trouble.  I had just flown back home from a mentorship program where I mentor every year, and I was excited and felt so empowered to be around people who were doing revolutionary things in their cities.  As soon as I saw my boyfriend, within minutes he was asking me about how many people had hit on me and if I had reciprocated their advances…
Here I was thinking about the revolution and my partner had managed to turn me into a body with ONLY sexual desires, and culpable for any sexual attention, with one single scoop.  And I grew indignant and threw a fit, and told him his shit was problematic as fuck and then I stormed off…but two hours later we made up…
I think I justified it all by saying that he must care, if he listened to my side.  But I never realized that he kept bringing up the same questions in different situations, so he clearly was NOT listening to my side.  I kept thinking that I was not silenced, and I was not the "victim" because I made myself heard…but he was not listening.  And he still managed to get me angry about everything he said about me, which in turn made my doubt myself.
I know now that this was not my fault.  I know now that he is to blame.  I know now that I deserve better, I always knew this but somehow lost focus.
This is for every woke brown girl who finds herself fearless in the face of faceless oppressive structures, but fearful in the face of her lover: run.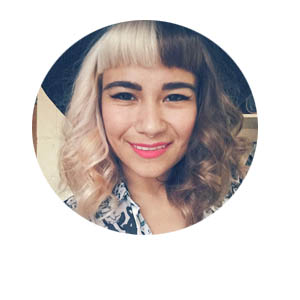 Prisca Dorcas Mojica Rodríguez
A writer, author and activist feminist. Founder, Latina Rebels