The audio listening world has come a long way from analog radio to podcasts and new audio technology apps like Clubhouse, a new type of social network based on voice—where people around the world come together to talk, listen and learn. When we think about it, analog radio has never gone away thanks to its steadfast Latinx listening audience. Today, you will still find a radio blaring in the kitchen of most Latin American households both in and out of the United States.  Since the Covid-19 Pandemic break out, critical news and public service announcements have had to break forward past commercial music radio to make their way into the homes of immigrants and in rural parts of America where internet may not available. As a result, the emergence of local public community radio stations and networks has occurred and is catching on with the more social justice minded. Latinx advocate Ernesto Aguilar has always been about elevating voices of the underrepresented, ensuring public radio sticks around.
We caught up with Ernesto Aguilar, who's life was transformed by accidentally discovering public media one day. Aguilar went on to pursue his passion for media and earned a degree in journalism and serves on boards to advance all media, including public radio in the Latinx, rural, tribal and immigrant communities. Today he is Executive Director of National Federation of Community Broadcasters (NFCB) an organization of community-oriented, non-commercial radio stations, media organizations and producers committed to community radio in the United States. Above his many accomplishments and accolades, he has became a fierce advocate for diversity, equity and inclusion in public media and has pushed for local community radio.
Here at BoldLatina, we asked Aguilar for non-commercial community radio stations for Latinx in the United States to both listen to and support. Here are his top recommendations: 

The largest network of Latino-owned/operated public  radio. Providing a 24/7 content schedule to their own stations and offering low-cost programming to other stations, Radio Bilingue serves a variety of rural communities with Spanish-language legal and community guidance.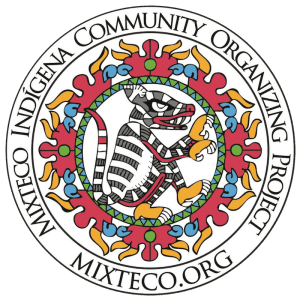 Operating in Oxnard, California, Radio Indigena was covered by CNN for its work educating farmworkers about Covid-19. However, the station also does indigenous language education programming and music/culture.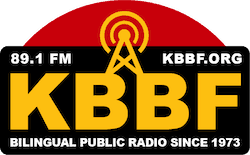 KBBF has been offering bilingual programming to the Latino community for many years. Much of their Spanish-language 
programming focuses on arts and culture, as well as public affairs content to educate the community.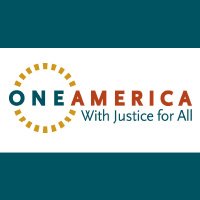 OneAmerica Voice Radio (KQWZ 106.5 FM) is a low-power, community-owned radio station serving immigrant and refugee communities with education on refugee rights and advocacy.
Latinx advocate of public radio media, Aguilar adds that "Latino commitment to radio has endured for generations. However, there have long been criticisms that commercial broadcasters are not adequately serving the needs of the community with programming relevant to our immediate needs. In this moment, Latino-owned and operated community radio serving as a voice of our community is an asset to their cities of license. They, of course, need our support and earn it through all they do."
---
Help Power Up Our Work. Sign up for our 'BoldLatina News' or Become A 'BoldLatina Collective' Member Invest In Our Latina Newsroom + Future.
---
There you have it Bold Latinas, radio remains stronger than ever but it takes a village to rally around with continuous listening and financial support by our radio Latinx advocate community and allies to ensure its demand is 'heard' loud and clear.
UPDATE 12/09/2021: Ernesto Aguilar is currently Director of Radio Programming with KQED.