Beauty is a big part of the Latina experience. We grew up watching our abuelitas, moms, tias, sisters and primas get dolled up. We couldn't wait to be old enough to wear makeup. Getting glammed up is an art form for us, where we can express ourselves everyday. Here we have a curated collection of great beauty products either inspired by– or created by–Latinas, because it's just as important to support our own as its is to look fabulous.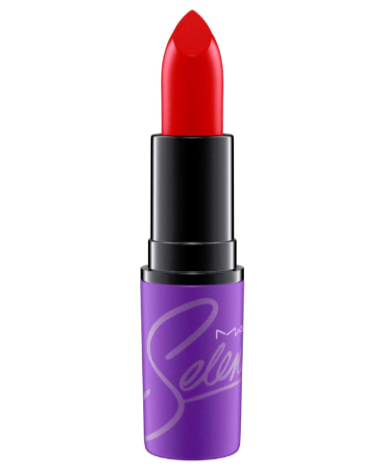 MAC Selena Lipstick, Como La Flor, $18
OK, MAC isn't a Latina brand, but they knocked it out of the park with their super popular Selena collection. Estamos muy excited about the entire line, especially this lipstick, Como La Flor, which they describe as a Dirty Cherry Red. Now we can all have that timeless Selena look!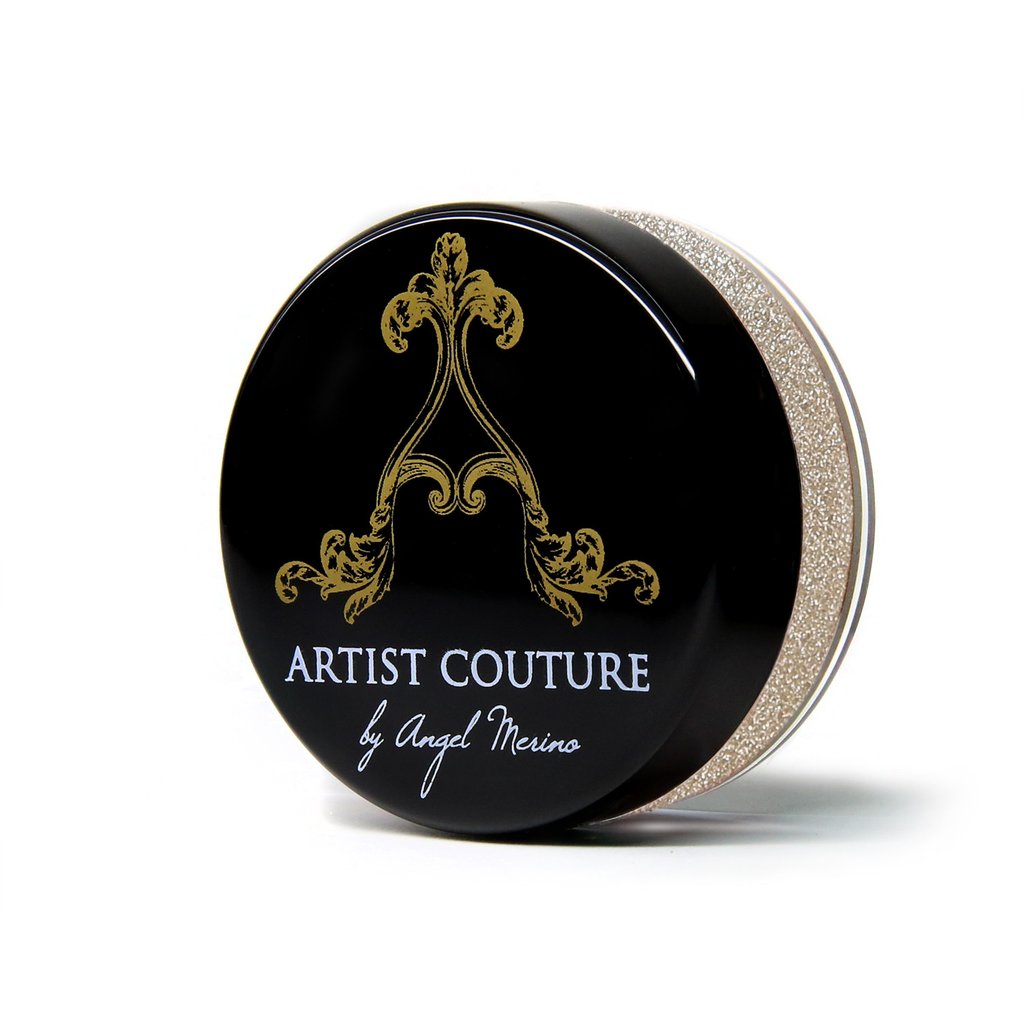 Artist Couture by Angel Merino Diamond Glow Powder, Coco Bling, $26.99
Right now, it's all about the glow. You know you're getting a good glow when the product is called Diamond Glow Powder. Created by Salvadorean makeup artist Angel Merino, this finely-milled, all-natural loose powder is suitable for light to dark skin tones. Add some sheen to your face as a highlighter, or on your eyes, lips and body.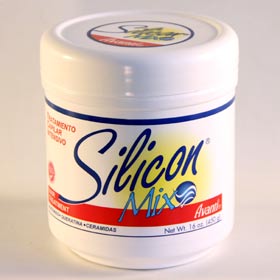 Silicon Mix Deep Intensive Hair Treatment, 16oz., $10.75
This best selling hair treatment has been the Dominican go-to for years for hydrated, healthy hair. It is great for hair that is dry, damaged, and overprocessed, as it contains silicone, ceramide, and keratin to restore hair to its original glory.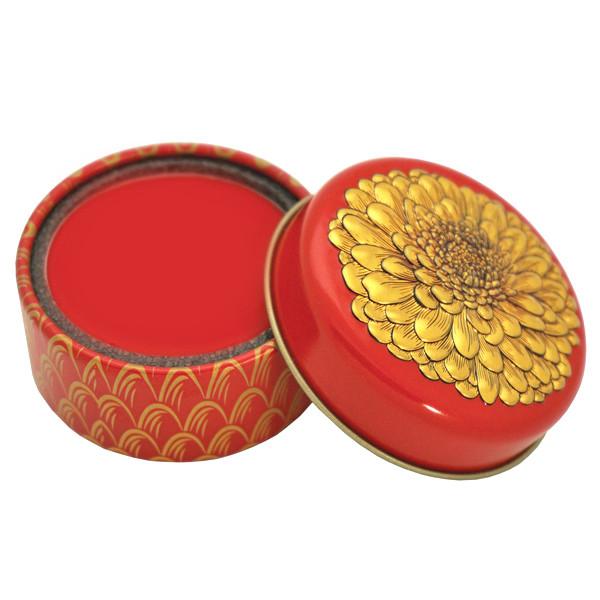 Besame Cosmetics 1938 – Cream Rouge, Crimson or Apricot, $18
You have to love makeup that combines great makeup with equally great packaging. Besame Cosmetics, created by Argentinean Gabriela Hernandez, delivers just that. All products are inspired by vintage cosmetics, packaged in the most beautiful containers, and are also vegan, cruelty free, made without parabens and gluten, and made right here in the US of A. Use your fingers to dab either fab color of cream rouge onto your cheeks for the prettiest blush.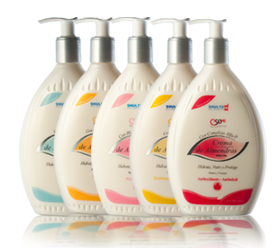 Shultz Skin Expertise Crema de Almendras, $12.99-$14.99
Shultz proudly claims that their new products are "developed especially by Hispanics, for Hispanics' skin." This almond cream, created in Venezuela, promises to nourish Latino skin with five lotion options: Normal, Dry, Extra Dry Skin, Anti-Cellulite Rejuvenating, Antioxidant Anti-aging.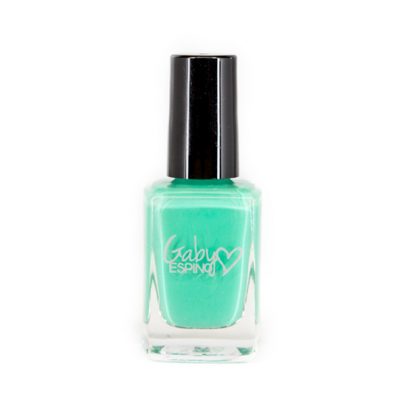 Gaby Espino Nail Polish, En Las Nubes/In The Clouds, $10
Venezuelan soap opera star Gaby Espino has branched into the beauty market with makeup and nail polish. We love this easy, breezy shade that reminds of a tropical vacation. Even better, it's vegan, approved for use on children, wasn't tested on animals, is free of the seven harmful chemicals (formaldehyde, formaldehyde resin, toluene, camphor, DBP, xylene, parabens), and is made in the USA with FDA-approved ingredients.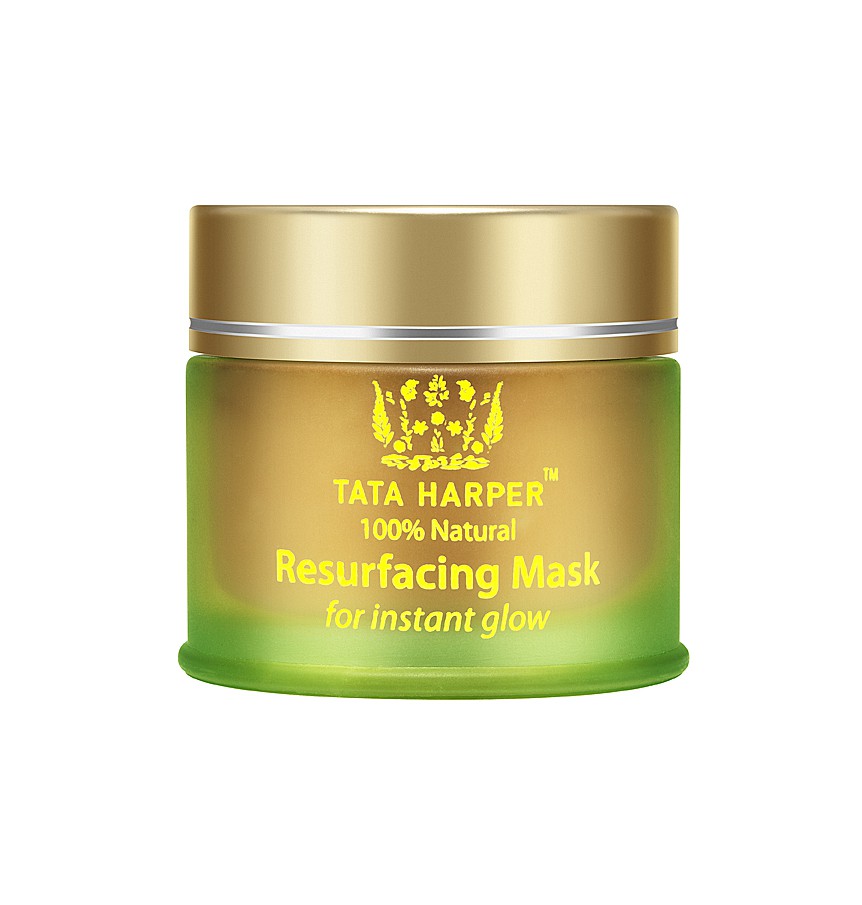 Tata Harper Resurfacing Mask, $58
Colombian Tata Harper has the perfect solution for dull skin–a 100% natural and non-toxic resurfacing mask. You can look forward to smaller looking pores, improved texture, and an instant glow, with this product, which removes surface debris and dead skin. InStyle Magazine voted it as one of their Best Beauty Buys in 2015, and it is also an Elle Magazine Essential.

Reina Rebelde Rebel Eye Paint for Brows and Eyes, Frida, $16
You had us at a product named after Frida. Mexican Regina Merson created an entire line of makeup for the multitude of mujeres that "loves being Latina and Americana." The Reina Rebelde Rebel Eye Paint delivers a dose of intense color, as well as definition and a brow tamer, for long wear and fierce brows.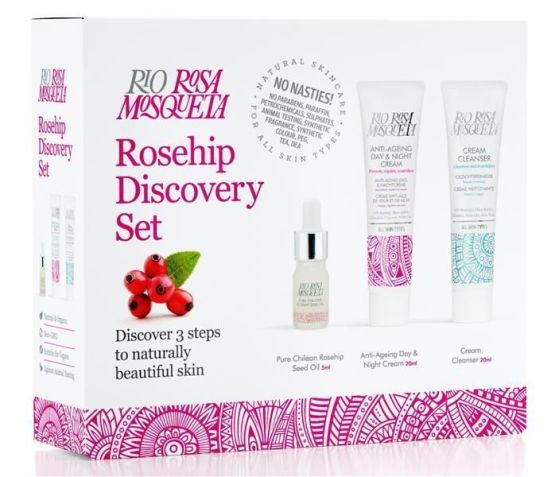 Rio Rosa Rosehip Discovery Set, £12.95 (UK Online Only – Shipping to US may differ)
Continuing with the natural makeup trend we have going on here (because who wants to put a bunch of chemicals on their face?!) is this Rosa Mosqueta skin set. Rosa Mosqueta comes from the Chilean Andes, and the rosehip oil derived from it is known to have healing and regenerative properties. In the set, you will get a plant-based cream cleanser, lightweight Rosehip Seed oil to repair the skin, and a moisturizing anti-aging day and night cream to hydrate at night and protect against UVA rays during the day.
Mexican-Portuguese makeup artist Rea Ann Silva created the Beautyblender, "the world's first edgeless, non-disposable, high-definition cosmetic sponge applicator." Another product made in the USA, it was awarded Allure Magazine's Best of Beauty Award in 2016. You can use Beautyblender with primers, foundations, powders, cream blushes, and any other product you would put on your skin. What makes it great is that makeup will sit on the top of the sponge, instead of being absorbed, so you won't waste as much product as you normally would, plus it's made with water-soluble dyes that don't harm the environment.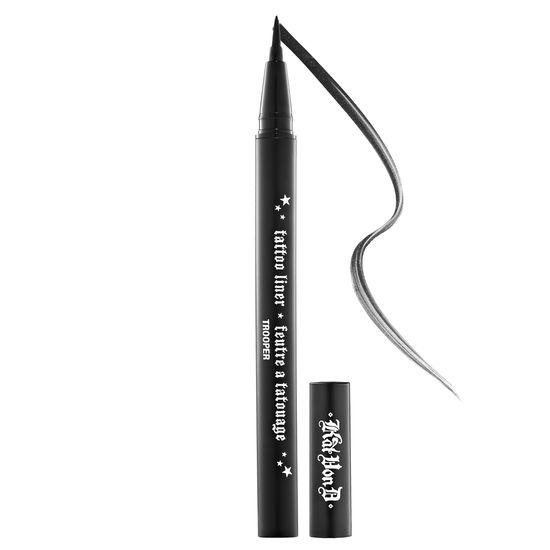 Kat von D Beauty Tattoo Liner, Trooper, $20
Mexican-Argentinean tattoo artist-turned makeup entrepreneur knows her eyeliner. You will never see her without it, so it's probably a safe bet to say she wanted to create a legit liner Latinas everywhere could be proud to wear. The Tattoo Liner in Trooper, a satin black, delivers a highly-pigmented, waterproof, transfer-resistant, inky line using precision brush tip. The result is guilt-free (vegan and cruelty-free), 24-hour wear.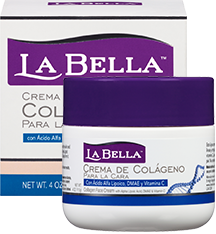 La Bella Collagen Face Cream, $17.92
La Bella touts itself as "the secret to Latina beauty for over 30 years." If they've been around for three decades, they must be doing something right. Their collagen face cream rebuilds your skin's elasticity, while also reducing wrinkles and scars. It also reduces redness, blotchiness and sunspots, while plumping, tightening and moisturizing the skin.
Did we miss one? Share below?